Everything is tested at our own facility
All products with approval certificates
Everything is tested at our own facility
When working with large ships or at an offshore plant, a hydraulic gangway is essential to work safe and efficient, at all times. Buitendijk Techniek delivers high-quality gangways for different purposes and with a variety of features.
A tailored hydraulic gangway that suits your needs
When designing a hydraulic gangway there are many options to choose from to make it exactly like you need it. You can also implement multiple extras into a gangway tower. Your gangway can be telescopic or have a fixed length. Next to that, it is possible to add lights for working at night or to leave them out if you only work during the day. Another choice is that between a covered or open gangway, depending on the weather conditions.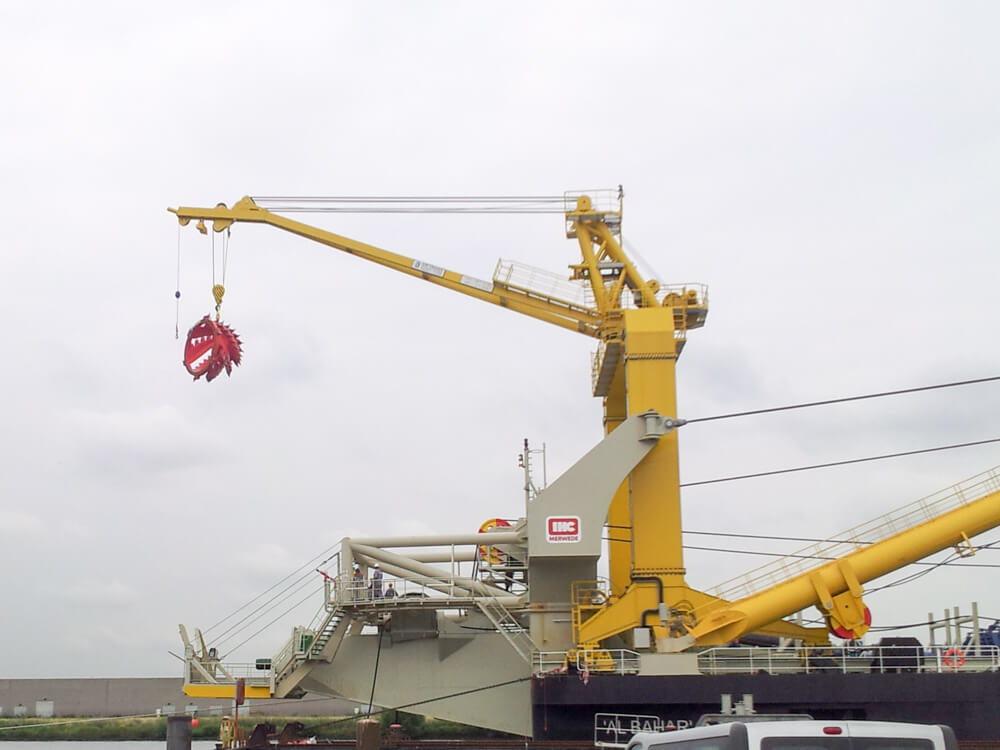 This is how we guarantee safety
Safety needs to be the highest priority when designing a product like a hydraulic gangway for your ship. That is why we extensively test all the gangways that leave our site. We do this in our very own testing facility that contains everything needed for testing during production and inspection, including the final test before the hydraulic gangway is shipped.
Curious about what we can do for you? Contact us!
Providing you with a high-quality hydraulic gangway that suits your needs is our goal. Would you like to know more about how we design one that fully fits your needs? Feel free to contact us by calling +31 78 7440000. Our outstanding staff is happy to inform you about the different possibilities.


Do you have questions?
Let us call you back
Learn more
about our gangway solutions
Trusted products and guaranteed quality