Everything is tested at our own facility
All products with approval certificates
Everything is tested at our own facility
A hose loading arm is an essential tool to transfer gas or liquid from an offshore plant to ships, and from ships to trucks or containers. Buitendijk Techniek produces those arms to your exact likings. Whether you need just a single hose loading arm for your ships or an expanded one for your offshore plant, we deliver tailor-made solutions.
The unique features of a hose loading arm
Weight, weather and water are all threats for a working hose loading arm. Therefore, you want a loading arm that works efficiently and is from the highest quality, so it is protected against these threats. With our unique design software, we design a hose loading arm that is safe and withstands all possible threats to guarantee a lifelong quality. Supplemented with our excellent slewing bearings, the loading arm will open up many possibilities.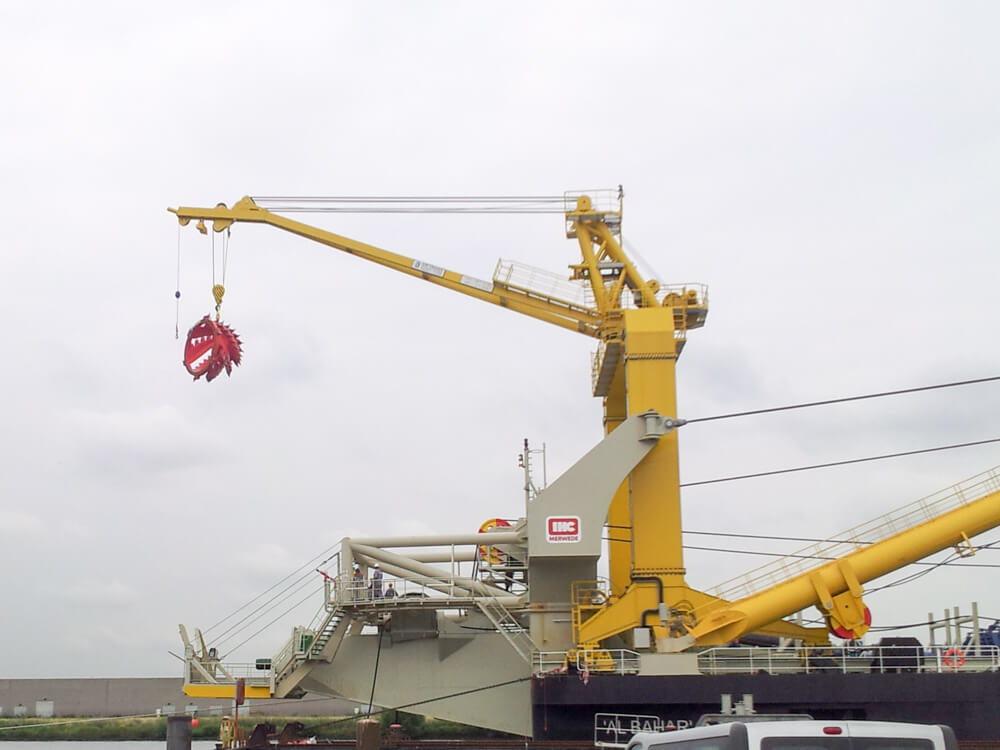 Expert help for repairs and maintenance
Buitendijk Techniek offers comprehensive customer support to help you out with everything regarding your hose loading arm. Whether your equipment has a part that needs to be replaced, needs maintenance or requires repairs, our experienced technicians help you out, to make sure you can keep working efficiently. Do you want to know if a specific feature is possible for your hose loading arm? Or do you want to set up a meeting to discuss the different possibilities? Perhaps the implementation of a gangway system is also a great solution for your enterprise. Contact our customer service at +31 78 7440000.


Do you have questions?
Let us call you back
Learn more
about our gangway solutions
Trusted products and guaranteed quality