Everything is tested at our own facility
All products with approval certificates
Everything is tested at our own facility
Slewing bearings are used in cranes on ships and offshore plants. The slewing bearings have one set ring that stays in the same position and one that moves the crane. Buitendijk Techniek is an experienced slew bearing manufacturer and delivers them to you everywhere in the world.
What slewing bearings are you looking for?
As a renowned manufacturer we know that cranes vary in size and the weight that they need to carry. Different options are offered to ensure that you get the exact slewing bearings that you need. The available options are: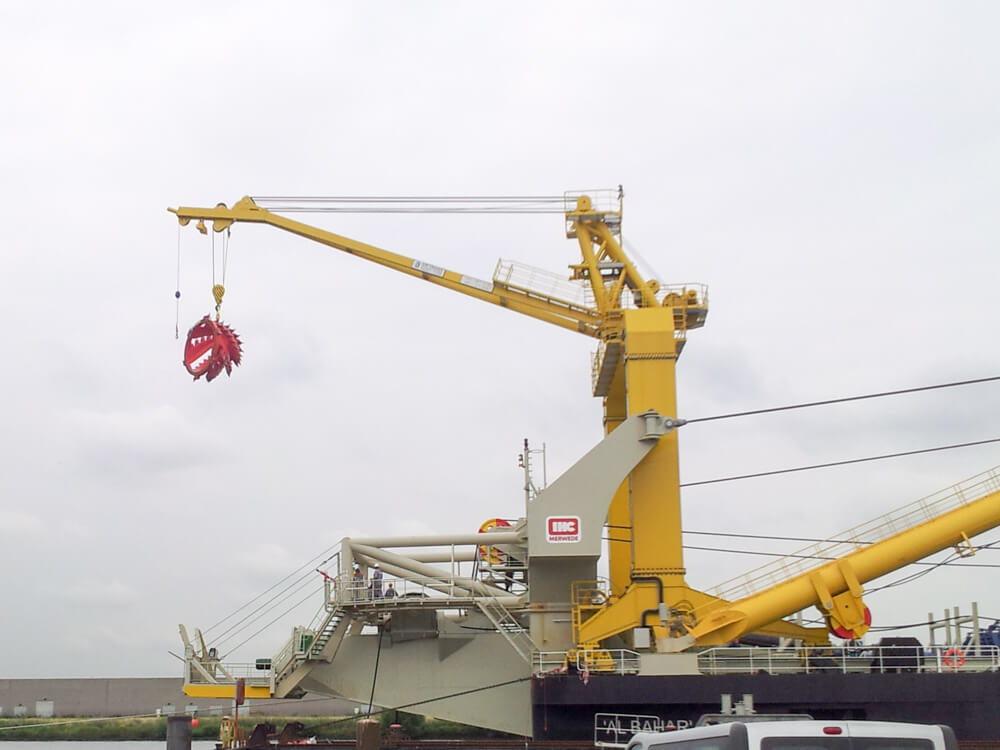 Cross roller bearings
With internal gear, external gear, or without gear
Single and double-row 4-point contact ball bearings
3-row roller bearings for heavy load situations
Diameters from 100 mm up to 8.5 m
This is how we guarantee high-quality products
Ordering slewing bearings from a manufacturer requires trust. Trust for delivering the right product and in delivering a product that is safe and from the highest quality. We ensure this high quality in our quality assurance manual. This is approved by Lloyds Register of Quality Assurance and every product that we deliver comes with a certificate of quality. You can also count on these excellent quality labels with our other products, like gangway systems and bulwark ladders.
Do you have questions?
Let us call you back
Delivery everywhere in the world
Whether you need slewing bearings for your company in South America, Europe, Asia, Africa or Australia, we have got your back. Let us know what the specifications of your bearings are by calling us at +31 78 7440000. We are happy to provide you with all the equipment you need.


Learn more
about our gangway solutions
Trusted products and guaranteed quality