Everything is tested at our own facility
All products with approval certificates
Everything is tested at our own facility
Gangway inspections, repairs, and maintenance
Buitendijk Techniek thinks of every crane or gangway delivery as the start of a long relationship, which is why you can also count on us for inspections, maintenance and repairs. We carry our responsibility throughout the product's active life. An experienced team of multi-skilled maintenance and repair staff serves as a 'flying squad', ensuring prompt response on land and offshore, wherever in the world a unit may need assistance.
Gangway and equipment inspections, maintenance and repairs for any brand
Our company is available for maintenance, inspections and repairs, not just for its own gangways, SHF cranes, and installed equipment. We also provide these services for equipment built and installed by colleague companies. Our spare parts coordinators closely interact with our experienced engineers and service coordinators, and can supply all kinds of parts all over the world. All original drawings and parts lists are frequently updated, while each new crane is delivered with a recommended spare parts list. Next to that, we also supply all required certificates and our approved vendor list is based on ISO 9001.Buitendijk Techniek is well experienced in explosion-proof installations built according to National, European (Cenelec/ATEX), and American (NEC/UL-codes/ATEX) standards. We will thus be able to deliver equipment for off-shore, ships, and petro-chemical plants, where above mentioned standards are applicable. Our EX equipment can also be delivered with EX radiographic remote control or the required classification.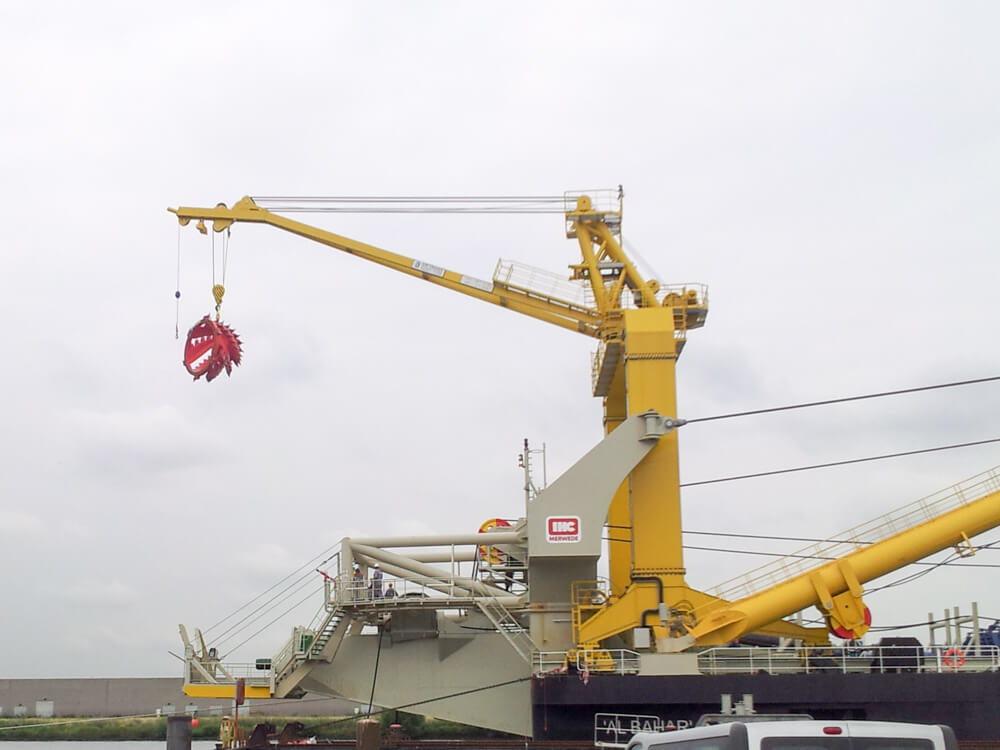 Tested at our own facility
Complete installations can be tested at our own test facility. This means that factory tests, gangway inspections, maintenance, and full acceptance tests can be done on our site prior to shipping under survey of any well-known survey company. Examples of these survey companies are Bureau Veritas, Lloyd's register, American Bureau of Shipping, and Det Norske Veritas.
Benefit from excellent and comprehensive customer service
We use advanced computer systems for the design of our products. These systems contain all relevant information of all build installations. We also provide comprehensive customer support including spare parts, servicing, installation, commissioning, repair and rebuild, preventive maintenance, retrofits and upgrades on your gateway or other equipment. Would you like to know more about the possibilities? Contact us by calling +31 78 7440000. Our customer service is happy to provide you with more information.

Do you have questions?
Let us call you back
Learn more
about our gangway solutions
Trusted products and guaranteed quality